Free Orthodontic Consultation And A $200 Credit Towards Your Brand New Smile
At Jeffrey Kwong Orthodontics, we believe working together gets you further. As the soccer club's main partner for the past 3 years, we're offering a promotion for soccer club members and their families to help you achieve your smile goals: a free orthodontic consultation and $200 off your braces, InBrace or® Invisalign® treatment!
Choose from a variety of modern braces and Invisalign® options to suit your lifestyle and budget. As your El Dorado Hills orthodontist, Dr. Jeffrey Kwong offers metal braces, ceramic braces, Invisalign and is the Sacramento-area's first provider of InBrace® orthodontics.
Visit our bright, new office and come kick it with JKO!
Experience award-winning service that bridges your concerns with our expert orthodontic assessment
Enjoy quicker, more comfortable treatment with our high tech diagnostic tools
Receive personalized, family-friendly care in a fun environment
Fit treatment seamlessly into your lifestyle with modern braces, InBrace® invisible braces, or Invisalign® clear aligners
Enjoy a lasting, custom-designed smile that fits your budget
We're a one-doctor, one office practice fully dedicated to El Dorado Hills and the surrounding areas. This is how we deliver continuity of care at the highest level
*This offer only applies to soccer club members and their families
Book a free consultation today with Jeffrey Kwong Orthodontics!

Teamwork Makes the Dream (Smile) Work
We love our community! As the main partner of the El Dorado Hills soccer club for three years running, the biggest lesson we've learned is this: working together is way better than going it alone. We've seen this play out on the pitch and with our orthodontic patients every day.
At Jeffrey Kwong Orthodontics, we listen to our patients' smile concerns and work together to develop a game plan that gets them excited and confident about their new smile. Through attentive care, our fun, family-focused atmosphere, and bending over backward to ensure treatment is budget-friendly, teamwork brings out the best results.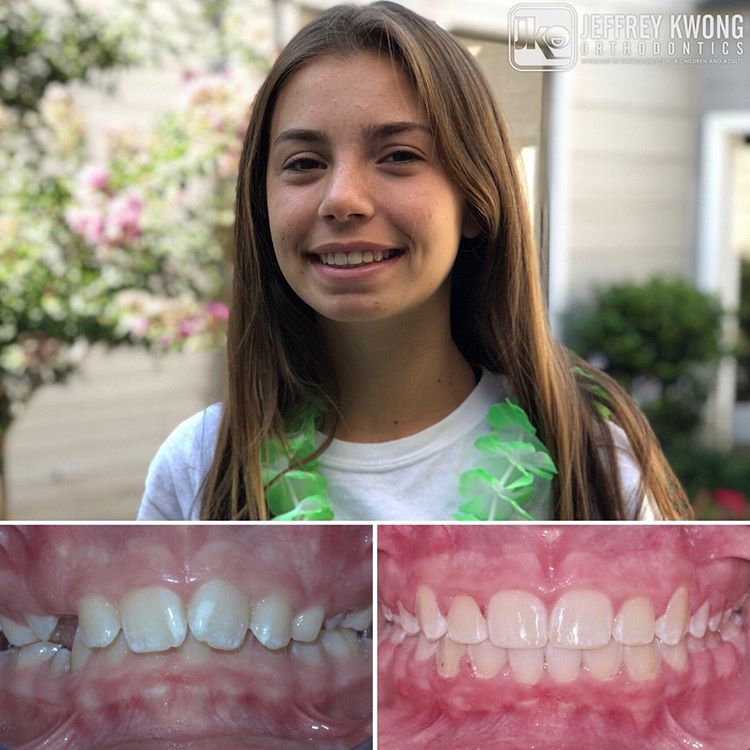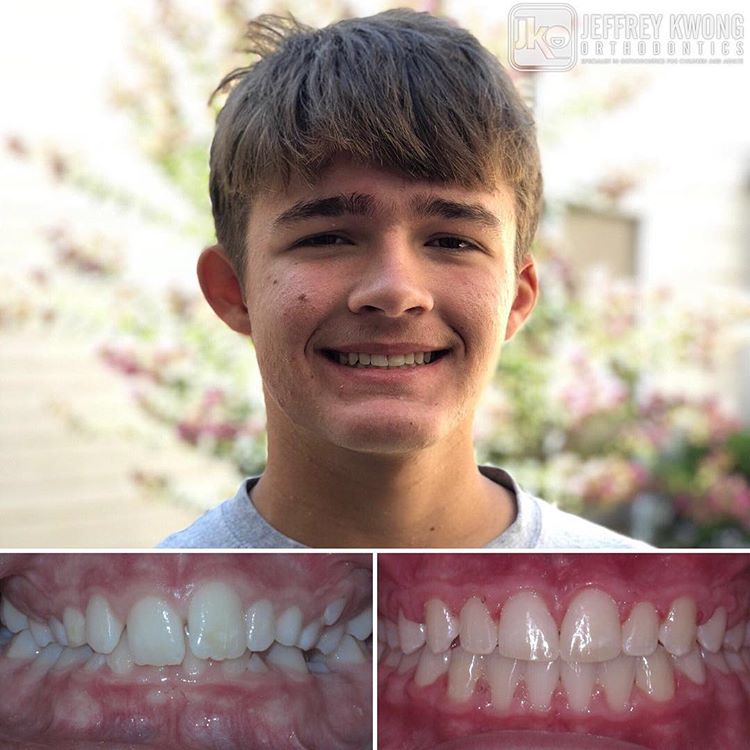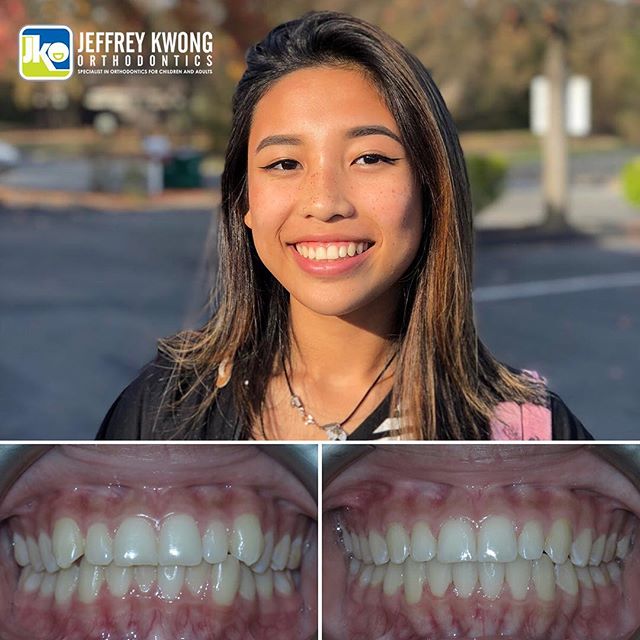 Dr. Jeffrey Kwong, fondly known as Dr. Jeff, knows firsthand how a new, healthy smile can change your life. He earned his dental degree at Case Western Reserve University in Ohio, then stayed on to complete his orthodontic specialty training where he received the clinical award at his graduation. His focus on listening to his patients — along with his extensive experience and education — results in the award-winning care and outstanding results he's known for in the El Dorado Hills community.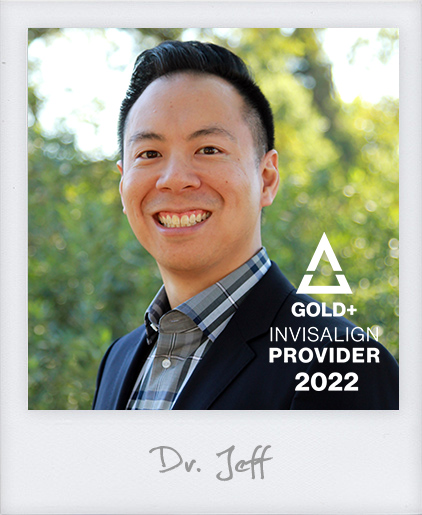 Why Choose JK Orthodontics?

We have braces that suit every lifestyle. From modern and streamlined metal, gold, or clear ceramic braces, InBrace® hidden braces, or Invisalign/Invisalign Teen, your treatment is discreet and fits your personality.
If convenience and discretion is a top priority for straightening your teeth, Jeffrey Kwong Orthodontics offers trusted Invisalign® and Invisalign Teen custom clear aligners.

See your new smile up to 50% faster. Ask us how AcceleDent® can make your treatment quicker and more comfortable.

Does your teen want to straighten their teeth without braces? Invisalign® Teen clear aligners might be your answer. Our younger patients also ask us about clear ceramic braces and our unique gold braces!

We work hard to make treatment affordable for you. Flexible payment options, family discounts, and interest-free monthly payment plans help our patients reach their smile goals. We also accept most insurance and file the paperwork for you.
Unhappy with your smile? Orthodontic treatment can fix a variety of problems with your teeth. Whether for esthetics or function, we're your El Dorado Hills orthodontist to help you get the smile you've always wanted.
Book a free braces or Invisalign consultation with your Sacramento orthodontist!
What Our Patients are Saying
Hands down the best orthodontist there is. You get nothing but the best treatment, with nothing but the best staff who truly care about you. I actually look forward to my appointments, because everyone there made it feel like a second home. Wouldn't recommend anyone else but Jeffrey Kwong Orthodontics.

Sean C.
Outstanding experience! This is the kindest and friendliest orthodontic office I have ever been to. A welcoming, super clean place. Dr. Kwong is personable and professional, excellent at explaining every step of the way, as well as possible treatment options, and he is absolutely great with kids!

Georgia R.
Dr. Kwong is by far one of the best doctors I've seen. I am an adult patient receiving orthodontic care and I have been so impressed with my treatment plan; my results are looking amazing. He is so personable with his patients. His staff is extremely professional and cheerful each and every time I go in.

Brenda S.
Dr. Kwong is nothing short of amazing. My son had several issues with his teeth and was referred to Dr. Jeff. He was very patient and explained everything and truly gave me great confidence in the plan for my son. Just this week, he got his braces off and his teeth look amazing! And, my son is now smiling! Thank you, Dr. Jeff! Great staff and amazing doctor!

Quinn H.
Get started with your free orthodontic consultation today!