We love our community here at Jeffrey Kwong Orthodontics and we're big believers in paying it forward and making a difference. That's why "Give" is a part of our motto: Live. Smile. Give. Repeat. We've had the privilege of supporting a number of local initiatives, teams, organizations and charities. We aim to keep these efforts going and to have fun doing it! Read on to learn more about some of the ways we've been giving back.
El Dorado Hills Soccer Club Sponsorship
We're a proud sponsor of the El Dorado Hills Soccer Club. We started off sponsoring a team but it's evolved into us becoming a main partner to the club, giving all players the opportunity to get out there and play their hearts out!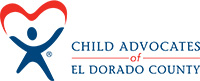 The Giving Tree
We partner with the CASA Foundation during the holidays to provide gifts to foster kids. Each year, we put up a tree in our office and team members, patients and families take an ornament that contains a child's holiday wish. They then purchase the gift and CASA distributes the presents to the kiddos to bring them some holiday cheer.
Favorite Teacher Contest
We're all about showing our appreciation to local teachers. Each year, our patients tell us why their teachers are the best and we choose a monthly winner from January through April. The class receives a pizza party and the teacher gets a $100 gift card for classroom supplies.
Albie Aware Breast Cancer Foundation
Breast Cancer Awareness Month is near and dear to Dr. Jeff's heart. You can read about his story here. The Jeffrey Kwong Orthodontics team posed for a photo in pink tutus. For every time the photo was shared, they donated $1 to Albie Aware Breast Cancer Foundation for life-saving diagnostic testing, patient advocacy and prevention education.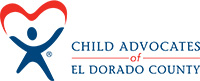 CASA El Dorado Child Advocates
We created t-shirts with our "Live. Smile. Give. Repeat." motto on them and sold them at our office. 100% of the proceeds went to CASA of El Dorado County to help neglected and abused children.
Hands4Hope Sponsorship
We're a sponsor for Hands4Hope, including sponsoring their Kids Zone at the Fireworks & Freedom Concert in Town Center. The awesome organization empowers youth in leadership and service, which is definitely something we can get behind!
Bengal Ninja Warrior Run
We're inaugural and continual supporters of the Bengal Ninja Warrior Run, which supports programs at Rolling Hills Middle School and is spearheaded by the awesome Friends of Rolling Hills (FORH). We not only provide prizes and volunteer our time to help with parts of the event, Dr. Jeff usually runs in the race as well! Sign up and catch him if you can next year!
TAZ Swim Team
We're continual supporters and partners of the EDH TAZ Swim Team. We donate breakfast for the team to help them fuel up for meets and we're also a sponsor. Sponsorship helps fund scholarships, hire coaches and purchase pool equipment.
Schools & Teams We Support:
We're Looking for Sponsorship Opportunities
We're always on the lookout for ways to show our community some love. If you have an awesome organization or event that's in need of sponsorship, let's chat! We'd love to hear more about it and see if we can help out.
Find out how we can help you smile with confidence by scheduling a free consultation with Dr. Kwong.
What Our
Patients Are Saying
We pride ourselves on our patient-centered, exceptional care but don't take our word for it. See what patients like you think.